New Year flowers, the unique culture of the Vietnamese people, have appeared in many international newspapers and magazines. Let's admire Tet flowers in many regions of the country, through the lens of the foreign reporters.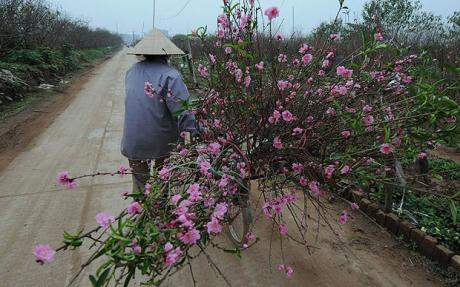 The peach trees like this are an honor of the man who plant them, at the same time, it is also considered as "lucky money" for the New Year of farmers. If they plant nice trees, they will be very excited. (Photo: Telegraph)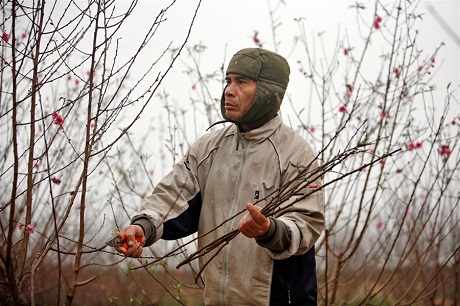 A farmer is taking care of his peach garden. All Vietnamese these days are preparing for the lunar New Year - the most important festival of the nation. Many northern families prefer to buy peach or kumquat trees to display in the house, besides a variety of other flowers to make New Year flavor. (Photo: NBC News)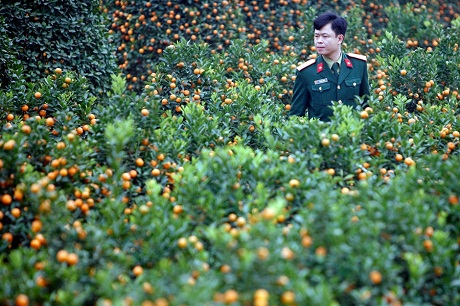 A soldier is choosing a kumquat tree for the New Year.
(Photo NBC News)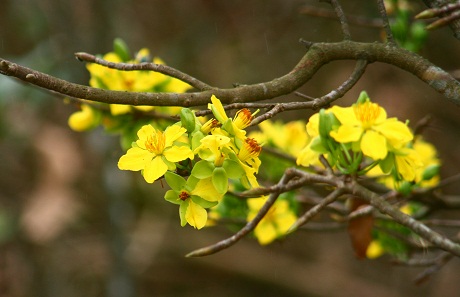 Southerners generally prefer yellow apricot trees.
(Photo: Flickriver)
A young girl carrying peach flowers to sell at a New Year flower market in the city.
(Photo: Aaron Noel Santos Photo)
Cherry, plum flowers on the front porch of the house in the northwest region.
(Photo: Diary of Kathya)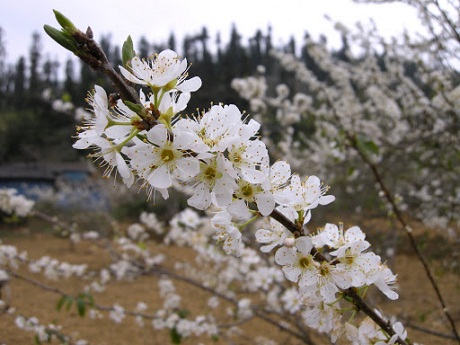 Plum flowers in the northwest region.
(Photo: Asia Finest)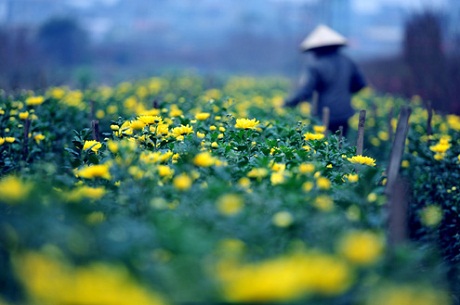 Daisy flower garden, the flowers that are often solemnly placed on the altar.
Wild peach flowers. (Photo: Flickriver)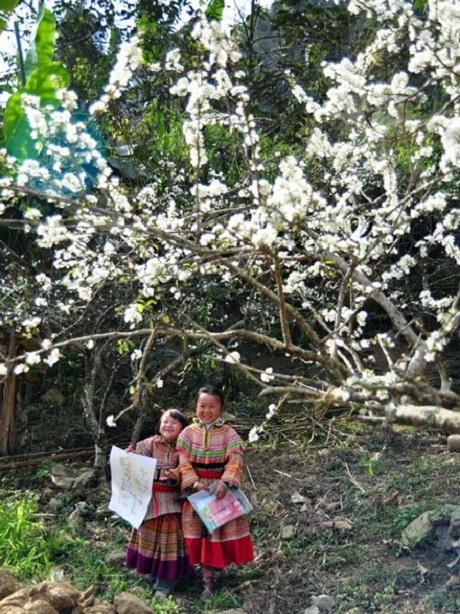 Plum flowers by Pham Ngoc Bang, a reporter of Lao Cai newspaper published on a foreign newspaper.
Wild peach flowers. (Photo: Flickriver)
Source: english.vietnamnet.vn