Vinh Long is not only well-known as a "Land of Orchards" with laden fruit trees all year round, but also a "Land of ceramics and bricks".
Coming to this place and taking a trip along the Thay Cai Canal, visitors have an opportunity to enjoy a
beautiful landscape
formed by thousands of old kilns that look like pyramids in miniature on the two banks of the canal. Brick making has existed for years in the area, providing jobs to over 20,000 locals and enriching thousands of enterprises.
To introduce the beauty of the area, photographic Artist Pham Tri Nhan, a native of Mang Thit, spent more than three years taking a series of photographs of "
The Land of Bricks
".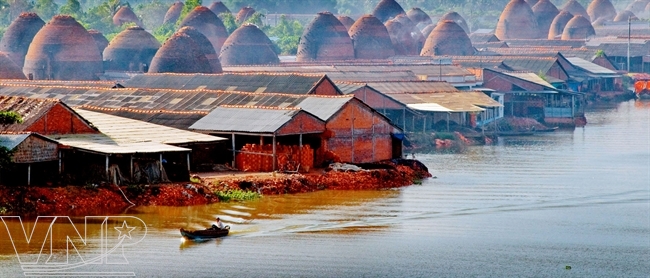 Thousands of kilns on the banks of Thay Cai Canal.
Tens of thousands bricks are needed to build a 10m high kiln.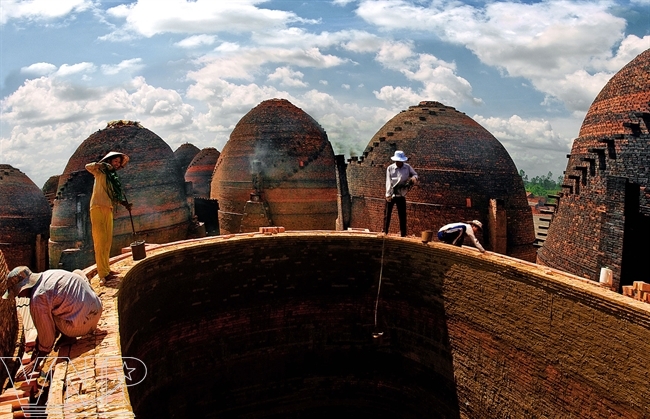 Workers work hard to build a kiln.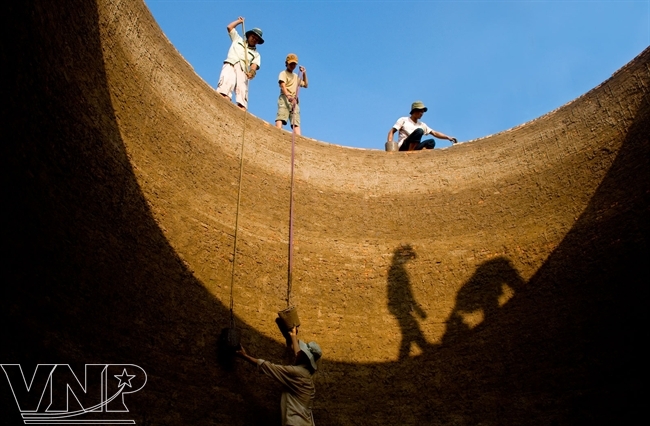 The inside of the kiln is plastered using a mixture of humus, sand and water.
Seen from above, the kilns look like small pyramids.
Rice husk is widely used as fuel to bake bricks.
After bricks are arranged to fill a kiln, workers must seal the top of the kiln.
In the past, bricks were shaped by hand but now this work is done mostly by machines.
The baked bricks are ready for use after being baked for a month.
Bricks made by the locals are transported to other regions.
By Pham Tri Nhan
Source: vietnam.vnanet.vn