Visiting this plateau, tourists are fascinated by hills of green tea plants which surround houses on stilts of the Thai and Mong ethnic people. When spring comes, the plum gardens start to bloom in all hamlets, forests, mountainsides and valleys, turning the whole region into a charming and romantic painting. The season of plum flowers only lasts about 2-3 weeks and then the young plum fruit appears, promising a bumper crop for the locals.
In recent years, with its beautiful scenery
Moc Chau Plateau
has become a favorite destination for tourists both at home and abroad.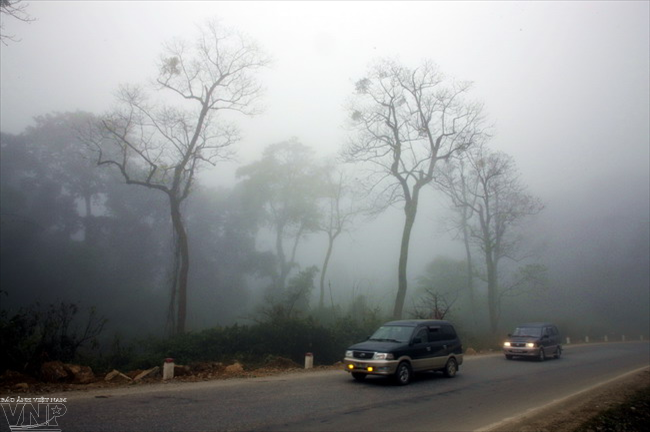 The fanciful scenery of Moc Chau in the early morning.

In spring, plum gardens start to bloom in the Moc Chau Plateau.



Children play with tops near the plum trees in bloom.


Children play with each other in a garden of plum trees in bloom.


Immense valley of white colza flower in Moc Chau during spring.


Moc Chau attracts a large number of tourists when spring comes.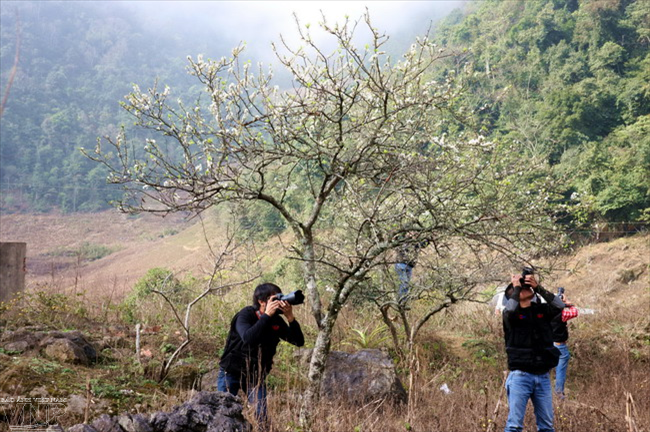 Tourists take photos of plum tree blossoms.


Plum trees grow in hamlets of Long Luong Commune.



Hills of green tea plants in Moc Chau.


Dai Yem Waterfall is one of the beautiful tourist destinations in Moc Chau.

By Vnp's Golden Moment Photo Club
Source: vietnam.vnanet.vn